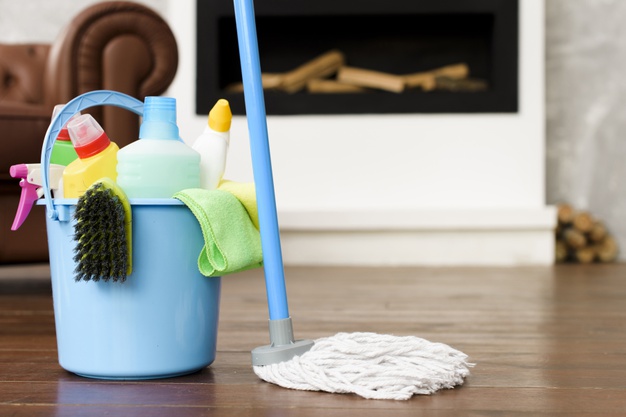 Are you planning on doing some renovations in your restaurant? Perhaps your home is the target of the changes? Whatever your case is, don't forget that you will have to clean the place after the builders are gone.
For the perfect look of your place, after the renovations, you can safely rely on our professional after builders cleaning service! It is suitable for any type of property – from private homes to commercial buildings and even garages, the after builders cleaning service will be delivered right where in London you want and right on time!
Our cleaning teams are used to deliver the highest quality of any of our services and they will gladly perform the cleaning procedures after the renovations you've done! The place doesn't matter and the day as well, because we are available seven days a week, every week! The service also includes any type of equipment we will need to use and the price, we must add, is more than tempting!
After Builders Cleaning
After Builders Cleaning

from

£

18/h
If you ever decide to do some renovations in any type of place, then keep in mind the option to dial our number and book our after builders cleaning service! As a leading company in London, we promise to prove how excellent our services really are!
When people decide to have some renovations done, they usually forget about the fact that they will have to clean the place afterwards. There are also some, who are afraid of doing it on their own, because they might cause damages to the newly done changes. This is why we have tailored a cleaning service, which will fit in your schedule right after you are done with the renovations!

For every citizen of London, our professional after builders cleaning is available to book whenever in need! We work with only professional and experienced cleaners, who are dedicated to help people in various ways. We also have modern equipment – specialized machines and eco-friendly cleaning products – which will help our cleaning technicians perform every cleaning procedure with attention and care!
You don't need to wander the streets of London in search of the most suitable cleaning products and tools, because we have them, we can take them and clean your place and the best part is that we will not charge you any extra fees for the equipment we will use!
If you trust our professional judgment and book the after builders cleaning service that we offer, we promise excellent and long-lasting results!
What a wonderful place London is! Many beautiful houses with their perfect views! If you have newly bought a house, then you probably want to do some changes. Painting walls, changing windows, placing furniture, having any types of renovations. While this is a great idea, do you consider the fact that you will probably need to clean the whole area after the renewals? This is where we come in.
After years of experience in cleaning huge messes and many different places, we have a service that is exactly what you will need! For any type of renovations, consider booking our after builders cleaning service, because we are here to make your life simpler and help you anyway we can!
You will not need to worry about paint odours or damaging your new furniture, if you have no idea from where to start with the cleaning. Everything is possible and we can prove it to you with this amazing service! Whether you changed the look of one room or the whole house, the after builders cleaning of ours is suitable for any type of after-renovations cleaning!
We are available for anyone in London, who needs a hand with the cleaning procedures after the renovations and we will gladly do it for you!