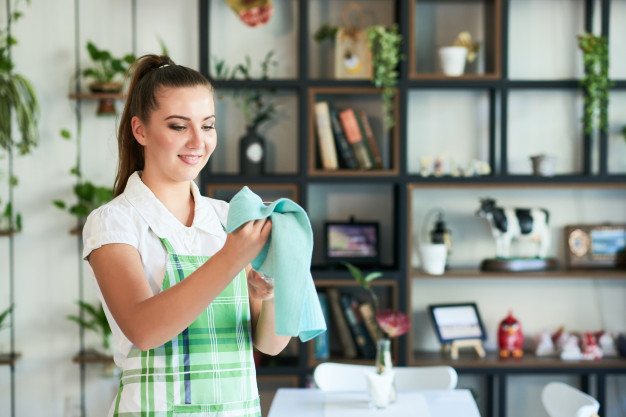 For us, deep cleaning isn't difficult as we always aim to go the extra mile with our cleaning service. We like to go above and beyond our customer's expectations every time and as high standards are just part of the package, we are sure that once you have selected our deep cleaning service, you will really see a difference to the property. Our commitment to deep cleaning sets us apart from other cleaning companies out there.
We have been operating in the London area for more than a decade, offering our professional cleaning services to homes, businesses and office spaces. Our cleaners are trained to offer a wide range of cleaning options to suit your needs, including:
A full, comprehensive end of tenancy clean helps to eliminate:
End of tenancy cleaning
Oven cleaning
Carpet cleaning
After builders cleaning
Deep cleaning
One of our most popular services is our deep cleaning service, after all it is in our name!
Deep Cleaning
Deep/Sanitasion Cleaning

£

18
You can contact us through an e-mail or by making a call. The customer support will solve all your queries and provide you with a free quote of our services. We will make sure that you get a tailor made package that suits your requirements.
"After hiring your cleaners to take care of our two bedroom house, it is much cleaner and looks better than before. Our whole house is hoovered and dusted, the kitchen area is degreased and the rest of the rooms are perfectly cleaned. We are very pleased with the deep cleaning we received." – Madeleine
Why choose a deep clean?
We are a team of professional deep cleaners, who want to give London residents the best from their homes. A deep clean carried out by our experienced team members:
Leaves your property clean and sparkling
Eliminates bad odours
Helps to remove harmful germs, bacteria and allergens from the property
Keeps the space cleaner for longer, meaning the upkeep will be easier
Reduces dust, animal fur and other allergens
We also use the best cleaning solutions, meaning zero harm to your property and great results every time.
Many studies suggest that unclean and untidy spaces are bad for our mental health. With the pressures of everyday life, it can often be hard to keep up with our household chores and most people put off their deep cleaning, feeling that it is a thankless task. Over time, dirt and grime builds up and with that comes bacteria. Bacteria can be very harmful to our health: a clean and tidy space is a healthier and happier space!
Fill the form below now or call at 020 3475 5418 and get a FREE quote!

Why might someone book in a deep clean?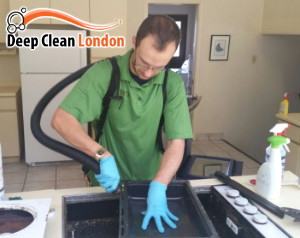 Lots of people fall into the same routine with their cleaning, even those who do not mind housework. Most people are able to keep on top of doing the dishes, the laundry and wiping down the kitchen table, but it is usually the same jobs that get neglected and ignored every time such as scrubbing skirting boards, cleaning behind furniture, the corners and edges of the floors and the deep cleaning of the bathroom.
Ask yourself, even if you run the vacuum over your carpets several times a week, how often do you actually use the correct tool to remove the dust from the carpet edges? And when was the last time you removed all of the cushions from the sofa to remove the dust, dirt and crumbs that will be lurking beneath them?
People also fall into the habit of cleaning 'around' things rather than moving them to get a thorough clean done. Unfortunately, this is also true of some other cleaning companies, but not us. Our staff are highly skilled and experienced and we aim to do the most comprehensive cleaning job that we can for every customer, every time. We will clean above, under and behind items, selecting the right products and tools for the job. And even better, all of this is included in the price that you are quoted. You do not need to provide anything extra.
Our deep cleaning/ sanitisation solutions leave your place not only feeling and looking great, but more hygienic as well.
If you have been putting off the cleaning for some time, you might look around and not know where to start. That is where we come in. Trust us, we have seen every type of situation and our experienced cleaners will be able to assess the correct solution for you, every time. Similarly, if you are already thinking about doing a deep clean of your property yourself and think it might be too much work for one person, get in touch. We are always happy to lend a helping hand. Booking in a professional to assist you means you will benefit from our years of experience; you won't have to work as hard and the job will be finished much quicker!
There are various reasons for booking in a deep clean of any type of property with us, here are just a few of the scenarios when a deep clean from us may be the solution you are looking for:
Your home needs a spruce up and you want to see a real difference between the before and after
You are struggling to keep on top of the housework
You require a clean up after an emergency such as a water leak
You have taken over or inherited a property and do not know where to start with the cleaning
The property is neglected and in serious need of tlc
You are concerned about allergens and bacteria in the property
Your schedule is busy and you are only doing the basics and know that you will not have time to do the deep cleaning
You have children or pets that create a constant cleaning battle for you
If you are still unsure, have a read of some FAQs about the deep cleaning service:
We aim to keep our prices as fair and economical as possible. We want customer satisfaction every time and currently, prices for our deep cleaning/ sanitation service begin at just £18

Getting in those hard to reach areas, or tackling those difficult household cleaning jobs, is vital for the health of your household. The feedback we get from our customers over and over again is that they can immediately see a difference after having a deep clean done.

We promise you, it's not! Our team is made up of friendly and professional cleaners from a range of backgrounds. Each one will bring their skill and experience to the task in hand. Our only aim is help you to have a cleaner home, we are not there to make any judgements.

I'm at work all week and don't want anyone in my house while I am not there – is it Monday to Friday only?

Not at all. Our deep cleaning service is available seven days a week, just like all of our other cleaning services!

At Deep Clean London, we are proud to serve businesses all over the London area. If you have a cleaning job that needs tackling, whether it is in a restaurant, retail unit, office space or any other type of business, please get in touch to see how we can assist you.

Our experience allows us to select some of the best cleaning products and tools in the industry. We provide all of this, including chemicals, cloths, vacuum cleaners and anything else we might need. All you have to do is make a booking at a time and date to suit you, then sit back and let us do all of the deep cleaning for you.
If we haven't answered your question above, feel free to get in touch with our friendly and knowledgeable advisors who will be happy to help.
Why choose Deep Clean London for all of your cleaning needs?
We have many years of experience covering the London area with our wide range of cleaning solutions and a proven track record of success. What really set us apart is how flexible our service is, we work seven days a week and can fit in around your schedule and we can tailor our cleaning service to your individual needs.
Deep Clean London guarantees:
Customer satisfaction (just look at our five star reviews)
Friendly and reliable service in the London area
We only use high quality cleaning products
Five star standards
Highly skilled and fully trained cleaning staff
A full range of cleaning services
Call one of our friendly advisors today or, if talking on the phone isn't your thing, you can book a slot online. It takes less than 60 seconds!
Deep Clean London, making London pads sparkle, seven days a week.