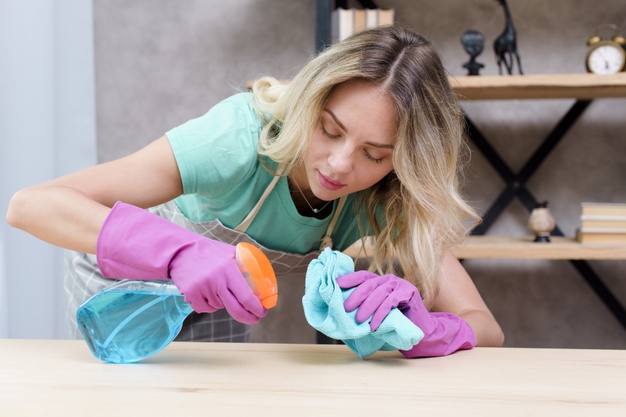 Moving house can be one of the most stressful times in our lives. Between packing years of accumulated belongings into boxes, dismantling furniture and trying to arrange for everything to be stored and transported to your new address, the last thing you want to be worrying about is cleaning your property.
A gleaming home can mean the difference between getting a positive reference from your landlord and the return of your deposit, or not. Our prices are always reasonable, which means that a small investment in us saves you not only time in the short term, but also money in the long term! We strive to ensure that all of our clients are satisfied and we want your tenancy to end on a stress-free and positive note. A clean house means a happy landlord and happy tenants. As you move onto the next chapter in your new home you want to leave only memories behind, not dirt and grime.
A full, comprehensive end of tenancy clean helps to eliminate:
Dust
Dirt
Grime
Mould
Bacteria
Bad odours
Our end of tenancy cleaning service will leave your former home not only looking sparkling clean but feeling and smelling fresh as well.
End Of Tenancy Cleaning
Studio Flat

from

£

79

One Bedroom Flat

from

£

137

Two Bedroom Flat

from

£

159

Three Bedroom Flat

from

£

181
Even if you stick to a regular cleaning schedule, it is likely that at the end of your tenancy, your property is not as clean as it should be. The fact is that once we start to move items around, we begin to find built up dust and grime that we didn't even realise was there. How often do you check what is lurking under fridge freezer, or behind your sofa? Most likely, never. Once your house is almost bare, the dirt, dust and cobwebs that were hiding behind furniture and beneath your white goods will be exposed for all to see (especially the keen eyes of your landlord!). Getting everything in your property back to pristine condition might seem like an impossible and daunting task. But don't worry, that is exactly where we come in.
From scrubbing your skirting boards to dusting your light bulbs, we can have your former rental-property in sparkling condition, usually in just a few hours. You may wonder why you should hire a professional cleaning company to perform your end-of-tenancy clean, well, here are just a few reasons:
We know what to look for – with our years of experience we have developed a keen eye to identify exactly what most landlords are looking for when they inspect a property after a tenant has vacated. We draw on this experience to make sure that your property is in the best shape to satisfy even the pickiest of landlords. We clean every nook, every cranny and not a bit of dirt will be left behind! Your skirtings will sparkle and your windows will shine.
We are experienced – all of our team members are experienced cleaners who have been trained to the highest standard. We have all of the right products for the task in hand, tried and tested, so you know that everything will be thoroughly cleaned, with no residue or damage left behind.
We are reliable – as a company, we expect the highest standards from the cleaners we employ. We arrive on time, every time, and we always get the job done. People often put off cleaning tasks because they find them boring, not us: cleaning is our thing! Some people find cleaning tiring, again don't worry about us, we always have energy to complete the task in hand!
You have our guarantee – if, after you hire us, your landlord or letting agent find any problems with the cleanliness of your property, just call us and we will come back and put it right. Yes, you did read that correctly, we are so confident in our standards that all of our end of tenancy cleans have a 48 hour guarantee! So, in the unlikely event that our work wasn't up to scratch the first time, we will pop back and reclean any problem areas.
In all areas of the house, our detailed end of tenancy clean includes (where applicable):
Skirting boards
Light switches and sockets
Inside cupboards
Interior windows
Bathrooms (including sinks, toilet, bath, shower and tiles)
Doors and door handles
Vacuuming carpet edges
Edges and corners of hard floors
High dusting
Moving furniture to clean behind it
And yes, we even do the kitchen sink!
When we undertake an end of tenancy clean, we bring our trusty checklist which helps us to stay organised and make sure that every part of your house or flat benefits from our comprehensive service. We clean in a methodical way, from room to room, doing far more than simply vacuuming carpets and wiping down surfaces.
We are a detail oriented company and our checklist helps us stay on track. Our list covers basics such as:
Bedroom
Vacuuming the carpet
Washing down skirtings and furniture (inside and out)
Dusting and polishing all surfaces
Bathroom
Thorough clean of bath, sink and toilet
Scrubbing the tiles to remove grime and mould
Shining chrome and glass (taps, mirrors and shower screen)
Sweeping/ vacuuming
Scrubbing and mopping tiled or hard floor
Kitchen
Wiping down all surfaces (worktops, sinks, draining boards, hob, white goods etc)
Washing the cupboards (inside and out)
Sweeping or vacuuming the floor
Cleaning the walls
Sanitising everywhere
Mopping the tiles or hard floor
Living room
Washing down skirtings and furniture (inside and out)
Thorough vacuuming (including furniture such as sofa, under cushions etc)
Cleaning and polishing windowsills, shelves, fireplaces etc
We also thoroughly clean other areas of the house such as stairs, hallways or landing.
Our friendly and reliable service is available in the London area and we have been serving London's cleaning needs for some time. We understand the busy schedules of those living in the capital, which is why we decided to offer our cleaning services seven days a week. Yes, we work around you and at your convenience!
Our operatives have vast experience in the cleaning industry as well as excellent cleaning profiles. They are disciplined, assiduous and committed to ensuring you a hassle-free moving out. In addition to this, we regularly explore the market for new and effective cleaning materials. Everything in your leased property will be cleaned up to scratch and you don't need to lift a finger.

Our pricing structure is also based on fixed prices, according to the size and condition of your property. That means that you can have the peace of mind that we will always work until the job is done, no clock watching or rushing to get finished within a short time frame.
Deep Clean London guarantees:
Customer satisfaction (just look at our five star reviews)
Friendly and reliable service in the London area
We only use high quality cleaning products
Five star standards
Highly skilled and fully trained cleaning staff
A full range of cleaning services
So why waste of your time and effort on cleaning? Leave that to us and sit back and relax in your new home, safe in the knowledge that your previous address is being cleaned to the highest standards by us.
If you are still unsure about booking an end of tenancy clean, it might be because you have heard some of the common misconceptions about the service:
TRUTH - All properties can benefit from this service.

TRUTH - Even the most house-proud people might need a helping hand when moving out of rental accommodation. The fact is that the average person does not have the time for deep cleaning on a regular basis and an end of tenancy clean can quickly bring things up to scratch. Booking an end of tenancy clean shows, in fact, that you care about the condition of your property.

TRUTH - Well, in some ways you probably can, but it is unlikely that you can get your property up to the standard that an experienced, professional cleaner will. Plus, why waste all that time and energy when we can offer you top quality service at a fair price?

TRUTH - When you factor in the cost of cleaning materials, equipment and the time and energy that it takes to do a thorough job, you will see that this is simply not true.
When vacating your rental property and booking us for your end of tenancy clean, you might also want to consider adding on our oven cleaning or carpet cleaning services. And if you find the previous occupants of your new home were not as thoughtful or as savvy as you, feel free to book us for a deep clean of your new place too!
Landlords – if your tenants have moved out left the property without cleaning it to your standards, give us a call, we are here for you as well. We will have the place cleaned to the highest standards, ready for your new tenants, in no time – without you having to lift a finger.
Call one of our friendly advisors today or, if talking on the phone isn't your thing, you can book a slot online. It takes less than 60 seconds!
Deep Clean London, making London pads sparkle, seven days a week.