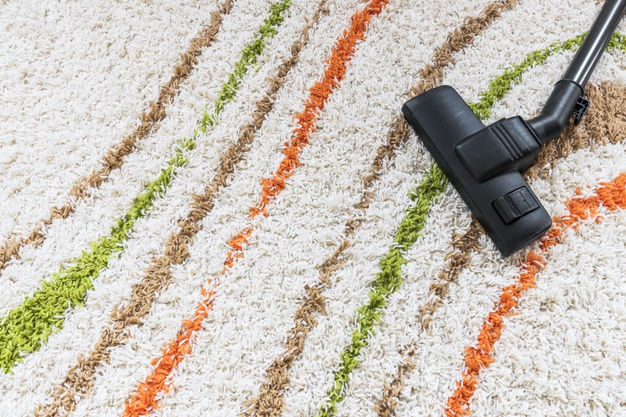 You might think that your carpet only needs cleaning when it appears dirty or stained. The fact is that bacteria is too small to see with the naked eye and even clean looking carpets are capable of holding a whole lot of bacteria and germs.
It is recommended that households get their carpets cleaned at least one a year. If you have pets, especially ones that go outside, young children or babies you might want to think about getting your carpets professionally cleaned more even more often than that.
Carpet Cleaning
Landing Carpet

from

£

4

Bedroom Carpet

from

£

23

Livingroom Carpet

from

£

25

Sofa – Two Seat

from

£

30

Sofa – Three Seat

from

£

45

Flight of Stairs

from

£

25
We have been providing cleaning solutions in the London area for many years and we fully understand the challenges of living in the capital. With the high volumes of traffic and high pollution levels, we know that sometimes your houses need a little extra attention. In addition, we understand the pace of life here, which is why we offer our deep cleaning services seven days a week, working around your busy schedule.
In all households, everyday life can easily lead to a build up of dirt in carpets, causing them to become soiled. Grime and other debris gets stuck in between the carpet fibres including:
Dirt
Dust
Hair or animal fur
Food crumbs
Soil and sand
Fingernail clippings
Skin particles
Insects and dust mites
Pets tend to trail in soil, sand and dirt with their paws, not to mention the chaos that rainy days and wet fur can cause to your carpets and home furnishings. Having pets also increases the risk of fleas or other nasty parasites which can burrow into the carpet fibres to lay their eggs. Regular, professional cleaning of your carpets helps to keep these pests at bay, meaning a more hygienic environment for both you and your pet!
Having children might also mean your carpets get dirtier than usual. From craft activities to weaning, drink spillages and illness, our kids certainly put our carpets through their paces. Babies tend to spend a lot of time at ground level and toddlers are notorious for dropping their snacks and picking them straight back up off the floor, meaning that it is even more important to ensure your carpets are hygienically clean around young children.
If you are concerned about germs, bacteria and allergens hiding in your carpet fibres, get in touch with us to book a professional carpet clean at a time and date to suit you.
How to tell if your carpets require professional cleaning
If your carpet gets stained due to a spilled drink, a leak or any other type of spillage, moving your furniture or buying a rug to cover it is definitely not the answer!
Pets and children are often responsible for many of the little accidents that occur around our households. If members of your household include pets or kids, that is probably all of the information we need to know that you already require our assistance!
The easiest way to tell if your carpet is in need of a professional clean is the odour. If your carpets smell, they definitely need cleaning. Other signs include:
Carpets are discoloured or stained
They have not been professionally cleaned in over a year
You have children and pets (particularly dogs)
Members of your household walk around the house in their outdoor shoes
There is a recent, stubborn stain such as red wine or coffee that you are afraid to tackle
You have allergies or asthma
In rental properties, the state of the carpet is one of the issues that comes up most frequently when landlords or agents do their walkthroughs, along with the state of the oven. At Deep Clean London, we offer cleaning solutions to tenants and landlords to eradicate both of these problems. You can book in professional carpet cleaning with us as well as a professional oven clean, to get your property in top shape in no time.
Avoid home cleaning products
Don't be fooled by all of the home cleaning products and devices on the market that promise professional results. Shampoos and spray-on treatments often discolour carpets and can they often require rubbing, which can damage the pile leading to rough patches or bald spots. Home cleaning devices such as handheld carpet cleaners, or wet and dry vacuum cleaners, have a far smaller capacity than the equipment a professional carpet cleaner has access to. They are also less powerful on stains, not to mention the hard work involved!
By calling us you will save yourself all of the trouble and hassle of doing the job and you will also be getting premium results.
Here are some common myths about carpet cleaning that you may recognise:
TRUTH - Regular vacuuming does help to keep our carpets in good shape, but it is not a replacement for having them professionally cleaned.

TRUTH - If you have never had your carpet cleaned, there is potentially years of build up of dirt, grime and body fluids. So even if it looks clean it could still be harbouring dangerous bacteria.

TRUTH - This is a common misconception. Our carpet cleaning techniques are designed to be tough on embedded dirt and grime, but gentle on carpets. You are far more likely to damage the pile using home cleaning products or by leaving them unclean.
In addition to carpets, we can also clean your upholstery and rugs. People are always shocked when they see the colour of the water after their sofas have been cleaned. But it stands to reason that our sofas become dirty with regular, everyday use and contact with clothes, skin and hair. As the dirt particles are tiny, they can nestle between the fibres in the fabric making your sofa appear clean when it is in fact filthy. If you let your dog or cat sleep on the sofa or sit and eat snacks in front of the tv, then it is probably in desperate need of a professional clean. Our team of trained professionals will clean your sofa leaving it looking and smelling fresh, without doing any damage to the fabric.
Our years of experience allows us to select the most effective cleaning solutions for your carpets and upholstery, meaning zero harm to your property with great results every time.
If you are still unsure about whether or not your carpet requires professional cleaning, consider this:
There can be up to 200,000 bacteria per square inch, lurking in your carpet fibres
Tests on carpets before washing has shown them to contain dangerous germs including campylobacter and norovirus
Carpets can harbour dust mites, pollen and mould, all of which can cause respiratory problems and make allergies worse
Modern carpet and upholstery fabrics are densely woven which means that dirt and other debris can easily get trapped. This can make removing stains difficult and increases the chances of bacterial growth
Carpets can hold up to four times their own weight in dirt
Having a professional tend to your carpet leaves them not only looking great and smelling fresh but will also leave them hygienically clean as well. Our proven track record of success using our hot water extraction method, helps to eliminate stains and odours and banishes bacteria, allergens and other nasty microorganisms from your carpets.
Deep Clean London guarantees:
Customer satisfaction (just look at our five star reviews)
Friendly and reliable service in the London area
We only use high quality cleaning products
Five star standards
Highly skilled and fully trained cleaning staff
A full range of cleaning services
Our cleaning technicians are all well experienced and passing an introductory course in carpet cleaning is a requirement of working with us. This is because we take the satisfaction of our customers and the safety or their properties so seriously.
To experience our fantastic carpet cleaning service, get in touch with us today to see how we can help. We are certain you will find our prices fair and reasonable and we guarantee that we will deep clean your carpets to the highest standards.
Call one of our friendly advisors today or, if talking on the phone isn't your thing, you can book a slot online. It takes less than 60 seconds!
Deep Clean London, making London pads sparkle, seven days a week.